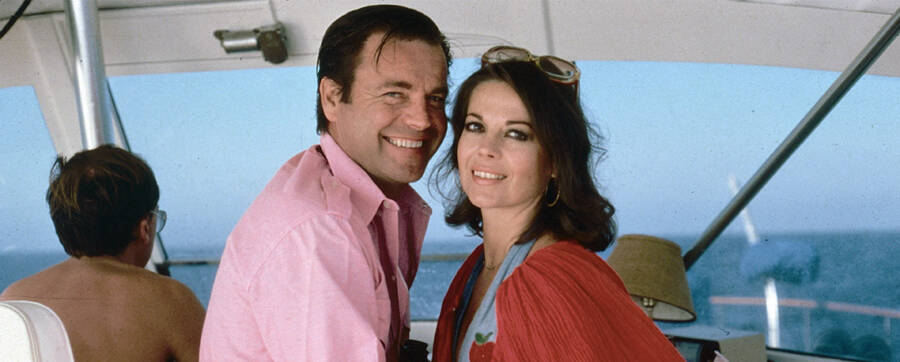 By Marco Margaritoff
Hollywood starlet Natalie Wood was terrified of water, but supposedly took a dinghy out in the middle of the night when she drowned in 1981. Investigators fear her death was no accident.
Before her untimely death, Natalie Wood was an Academy Award-nominated actress who was in some of the most famous films of all time. She co-starred in Miracle on 34th Street when she was only eight years old. When she was a teenager, she earned her first Oscar nomination.
Critics and fans alike would later say that Wood was the silver screen symbol of a woman in transition. Few stars had ever made the successful leap from the hurdles of child stardom to mature onscreen roles for adults.
Wood was so talented and beloved that she was nominated for three Oscars before she turned 25. Her larger-than-life presence on camera was only matched by the glamorous offscreen life she'd made for herself.
The San Francisco-born star had truly taken Hollywood by storm. She worked with American legends such as John Ford and Elia Kazan. Her romantic conquests included the likes of Elvis Presley before she ultimately tied the knot with actor Robert Wagner in 1957.
Natalie Wood lived the American Dream, though it would tragically devolve into a Hollywood nightmare. It all came crashing down during a fateful weekend in Southern California.
Tim Boxer/Getty ImagesNatalie Wood's mother was told by a fortune teller that she should "beware of dark water."
Wood was only 43 years old when her body was found floating off the coast of Catalina Island. Aboard a yacht named Splendour the previous night with her husband Robert Wagner, co-star Christopher Walken, and boat captain Dennis Davern, she had disappeared overnight.
Discovery of her body only yielded more questions than answers. Though her death was initially classified as an accident and "probable drowning in the ocean," her death certificate would later be updated to "drowning and other undetermined factors." Her widowed husband, currently 89 years old, is now considered a person of interest.
Read more here: